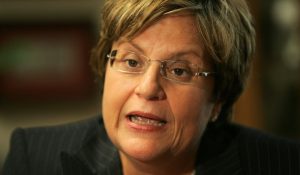 Fighting for the Dream Act
A moderate House Republican on Thursday called for a vote on legislation on the well-known DREAM Act.  This bill intends to grant work permits and a path to citizenship for young immigrants brought to the U.S. illegally as children.
Rep. Ileana Ros-Lehtinen (R-Fla.) made it clear in a House floor speech, that there are only 21 more legislative days remaining before Congress is scheduled to recess for the year.
"Let's do what's right for these young immigrants because they are already Americans in their hearts and minds. Let's bring the DREAM Act for a vote so that these young professionals can make their American dream a reality. The clock is ticking," Ros-Lehtinen said.
http://thehill.com/blogs/floor-action/house/358467-gop-lawmaker-calls-for-vote-on-dream-act